Bicycle maintenance
Maintenance is important to ensure that your bicycle works properly and that you do not have to carry out any avoidable repairs. There are different types of maintenance that need to be done regularly on a bicycle.

Bike tuning
Bike tuning is the perfect way to customise your bike and adapt it to your needs. From high-quality rims and tyres to customised handlebar grips and eye-catching stickers and handlebar tapes – with us you can design your bike just the way you want it.
Bicycle repair
We offer a competent repair service for your bicycle. Our experienced mechanics ensure that your two-wheeler is back in top condition. No matter whether it's a tyre change, gear adjustment or other adaptations – with us you get professional help.

Tyre repair
Whether you are on the road in everyday life or on a long bike tour, sudden tyre damage can occur at any time and hinder your progress. We offer a professional tyre service where your tyre will be repaired quickly and competently.
Centre impeller
The wheel is centred so that it sits perfectly in the frame. This optimisation will help you to sustainably extend the life of your tyres and achieve an optimal riding experience.
Bicycle check
The spring bike check is the perfect way to prepare your bike for the coming summer. We do a complete service and check all the important components of your bike. So you can be sure to have fun all summer long.
Always the highest quality of service in the bicycle repair industry
The bicycle is an indispensable means of transport in today's city life. More and more people are opting for the environmentally friendly and health-promoting alternative to the car. However, bicycles also need regular maintenance and care to ensure that they give pleasure for a long time. The right bicycle repair is therefore essential.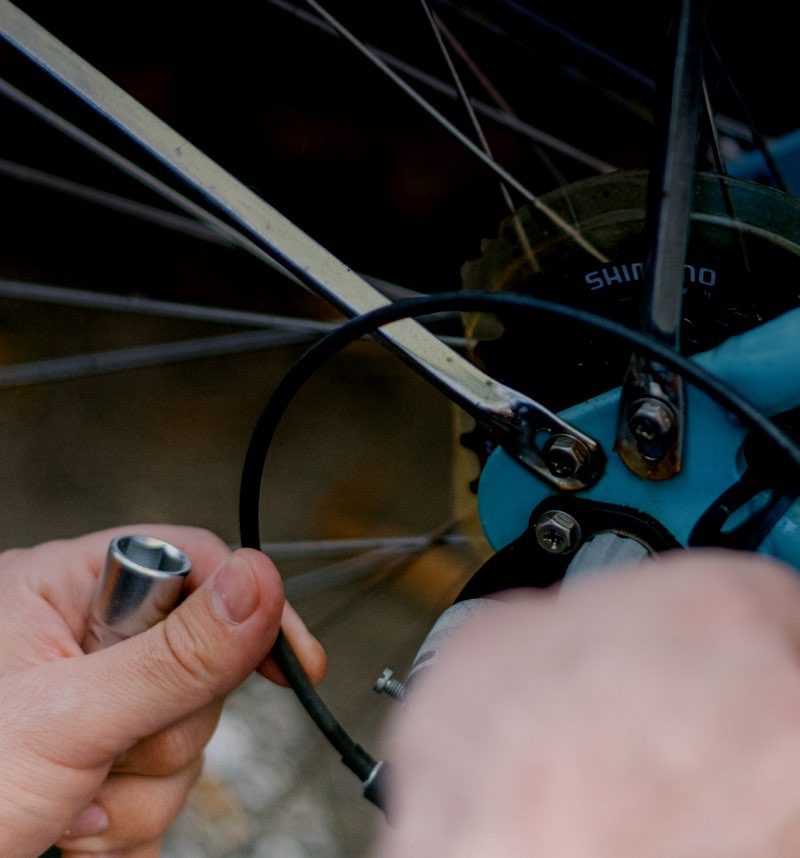 Our mechanics always strive to get your bike back in perfect condition as quickly as possible. So you can soon enjoy the benefits of your bike in full swing.
You are also welcome to come to us directly without an appointment!
We offer you inexpensive and fast bicycle repair. In our workshop, you can have your bike repaired, tuned or serviced quickly and easily. We only use high-quality spare parts and carry out all work professionally.
Professional advice from an expert